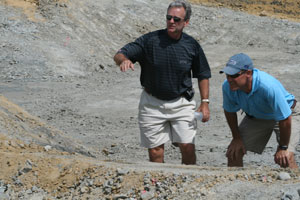 There are many reasons today's golf facilities may feel the need to renovate. The most common factors leading to a remodeling program are:
Improving Environmental Conditions
Overcoming Economic Concerns
Correcting Construction or Maintenance Issues
Renovating or Adjusting Existing Design Issues
Improving Aesthetics
Restoring Historic Value
Upgrading Aging Golf Course Features
With the competition to attract new players to your facility at an all time high, it is now more important than ever to evaluate your golf course and elevate it to the next level.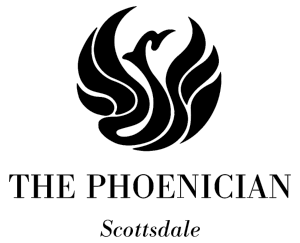 UPDATE: Phoenician Resort Renovation
Phil Smith Design was recently selected to renovate the golf course at the iconic Phoenician Resort in Scottsdale, Arizona.
Construction was completed and the golf course opened November, 2018.
Desert Mountain, Renegade Renovation
 Phil Smith Design Renovations
The Phoenician Golf Club, Scottsdale, AZ
Sea Pines Country Club, Hilton Head, SC
Prairie Dunes Country Club, Hutchinson, KS
Pinnacle Peak Country Club, Scottsdale, AZ
Desert Forest Golf Club, Scottsdale, AZ
Shadow Glen Golf Club, Olathe, KS
Elk Creek Golf Club, Moberly, MO
Lone Tree Golf Club, Chandler, AZ
The Arizona Country Club, Phoenix, AZ
Francisco Grande Golf Course, Casa Grande, AZ
Westbrook Village Golf Club, Peoria, AZ
The Dunes Golf Club (Design Feasibility Study), Sanibel Island, FL
Sherwood Country Club, Thousand Oaks, CA
Superstition Mountain, Prospector Course, Superstition Mountain, AZ
Renovations With Tom Weiskopf 
The Olympic Club Ocean Course, San Francisco, CA
TPC Scottsdale, Scottsdale, AZ
Lahontan Golf Club, Truckee, CA
Troon North Monument, Scottsdale, AZ
Troon North Pinnacle, Scottsdale, AZ
Forest Highlands Canyon Course, Flagstaff, AZ
Forest Highlands Meadow Course, Flagstaff, AZ
The Rim Club, Payson, AZ
Double Eagle, Columbus, OH
Troon Country Club, Scottsdale, AZ
Loch Lomond Golf Club, Dunbartonshire, Scotland
Renovations With Jack Nicklaus 
Desert Mountain Renegade Course, Scottsdale, AZ
Desert Mountain Cochise and Geronimo Courses, Scottsdale, AZ
Desert Highlands Golf Club, Scottsdale, AZ
Morningside Golf Club, Palm Springs, CA
Ibis Golf and Country Club, Palm Beach Gardens, FL
PGA National – Champion Course, Palm Beach Gardens, FL
Bear Lakes Country Club, W. Palm Beach, FL
Sherwood Country Club, Thousand Oaks, CA